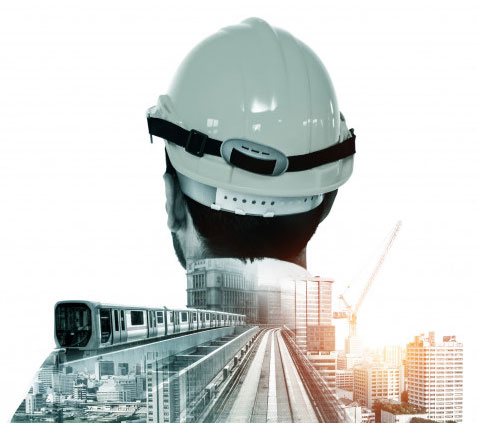 In developing countries, infrastructure spending will likely exceed $1 trillion annually led by China, Russia, Persian Gulf countries, and India. G-Tech Infrastructure Consultancy Pvt. Ltd., founded by an eminent team of Mr. Amit Kumar Agrawal and Mrs. Manisha B. Agrawal, with about 4 decades of combined experience, is a globally accredited and widely acclaimed infrastructure consultancy provider, headquartered in Gurugram , India.
Specializing in providing smart and sustainable infrastructure engineering solutions to its clients with best resources and techniques, the company maintains highest quality standards and professionalism across all its projects. G-Tech Infra's mission is to provide sustainable and smart infrastructure solution to its clients and to proactively respond to the dynamic needs of the industry while being environmentally aware and conscious of our responsibility to work towards building a better world.With a vision to become the leading global infrastructure engineering solution providerby maintaining highest order of work ethics, quality and timely delivery to the utmost satisfaction of client, G-Tech Infra's portfolio of work surely speaks for itself.
G-Tech Infra is providing consulting in various sectors like Urban Infrastructure Development projects in Water Supply, Sewerage, Drainage & Solid Waste Management (SWM), Transport including Inland Waterways, Roads and Highways, Rail Infrastructure, Metros, Ports, Bridges, Tunnels & Special Structures including Cable Stayed Bridges and large Statues and Smart Solutions.
Equipped with an exemplary finesse and expertise in the area of Consulting and Engineering; we provide Advisory Services, Pre-Feasibility and Feasibility Studies, Detailed Engineering, Proof Checking, Value Engineering, Detailed Design, Detailed Project Report preparation, Construction Supervision and Project Management and Design Supervision Consultancy.
We adhere to stringent internal quality checks and Audits by regular following up with senior management and periodic site visits and client interactions. A lot of internal IT tools to check timeline statistics and manpower control strategies are implemented to keep costs in check for client.
A team of highly skilled employees and eminent corporate heads are associated with G-Tech Infra to provide their expertise in the related domain. G-Tech also has a vast pool of qualified and experienced domain Consultants specialized in Civil, Structural and Environmental Engineering, Project Performance & Monitoring, Procurement & Contract Management, Finance, Social & Gender, Resettlement & Rehabilitation, Institutional Development, IT & MIS and Environmental Health Safety (EHS).
The corporate office is centrally located in Gurgaon,Haryana. Consistently progressing with an exponential growth rate, we have earned a reputation as one ofthe top notch and fastest growing infrastructure consultants in India.
Our Competitive Advantage:
Well Experienced and Qualified Team consist of Professionals and Consultants like Bridge and Civil Engineers, Safety Experts, Cas, IT, MIS& Legal Experts and Contract Management
Over 4 decades of Industry Expertise and Knowledge
Diverse Network of established Associates and Partners
High work ethics
Providing on time and Efficient Deliverables
In Depth Analysis of Commercially Viable Models of Project
Delivering High Quality Work within Budgeted Time and Cost
Well versed in Technical, Financial and Legal Aspects of Waterways, Infrastructure, Land and Highways Sectors